The Bus Ride to Hagnaya Port
The Ceres bus ride takes approximately three and a half hours to reach Hagnaya Port.
It is a very scenic route that's a mini tour in itself. You'll get a closeup look at local Filipino life in Cebu Province.
Check out our google map to see where you'll be traveling.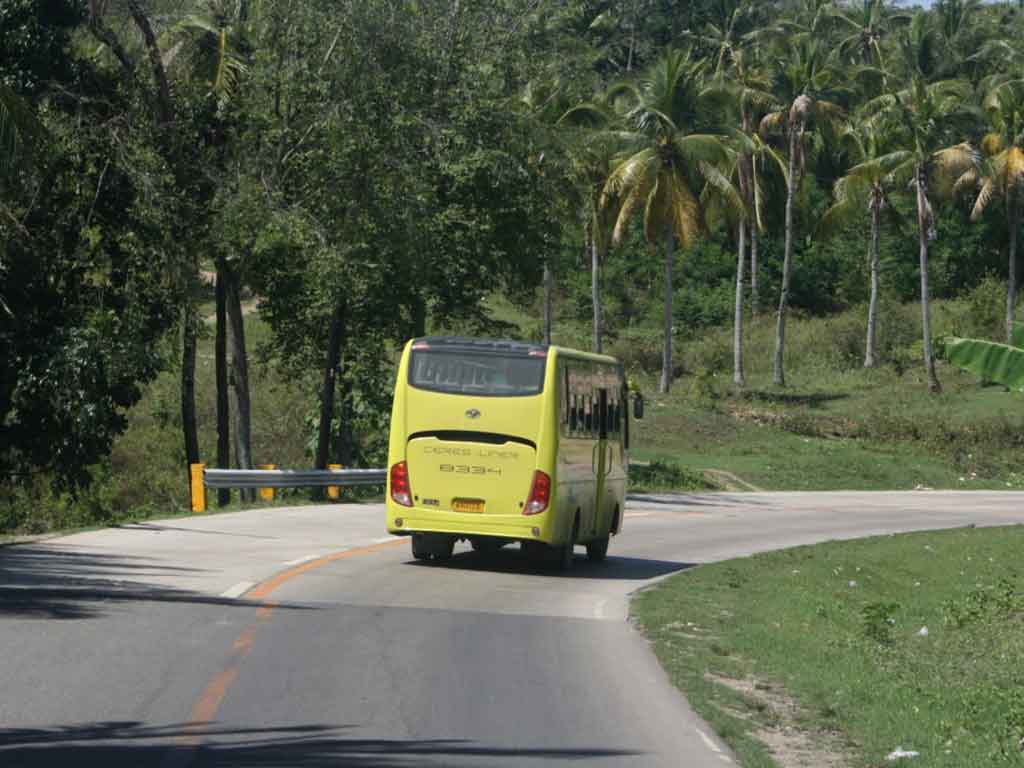 The Bus Makes One Rest Stop
The bus will stop halfway into the trip for a fifteen-minute break, usually at one of two places.
It's a gamble as to which location the driver decides to stop at.



Titay's Bakery
One of the rest stops is at Titays Bakery.
They have food, snacks, baked goods, cold drinks, and a convenience store.
There is a nice CR (comfort room / restroom) with western-style toilets at the Titay's Bakery stop. The restroom facilities are clean.
Local Food & Coffee Shop
The other rest stop is a bit larger with a restaurant, barbecue, cold drinks, and snacks.
There's a small coffee shop off to the left. You can buy beer in the coffee shop but it's a bit expensive compared to local prices.
The restroom facilities at this stop are not that great and could use some improvement (to be honest about it).
Note that there is no CR / restroom on the Ceres bus.
Please help us by posting any updated travel information in the comment section below. Feel free to reply to the questions of other travelers as well. Thanks! 🙂