Spend a Night in Cebu City
Go Shopping in Cebu City
Cebu City
Many travelers choose to spend a night in Cebu City before and after their journey to Bantayan Island. We like to stay near Ayala Mall.
Ayala Mall has restaurants such as T.G.I. Fridays and Gerry's Grill, which have outdoor seating overlooking an open courtyard.
Where to Stay?
Our favorite hotel is the WellCome Hotel near Ayala Mall. The Wellcome Hotel has clean rooms, excellent service, and fast WiFi. The hotel has a rooftop bar and restaurant with nice views. A buffet-style breakfast is served with eggs made to order.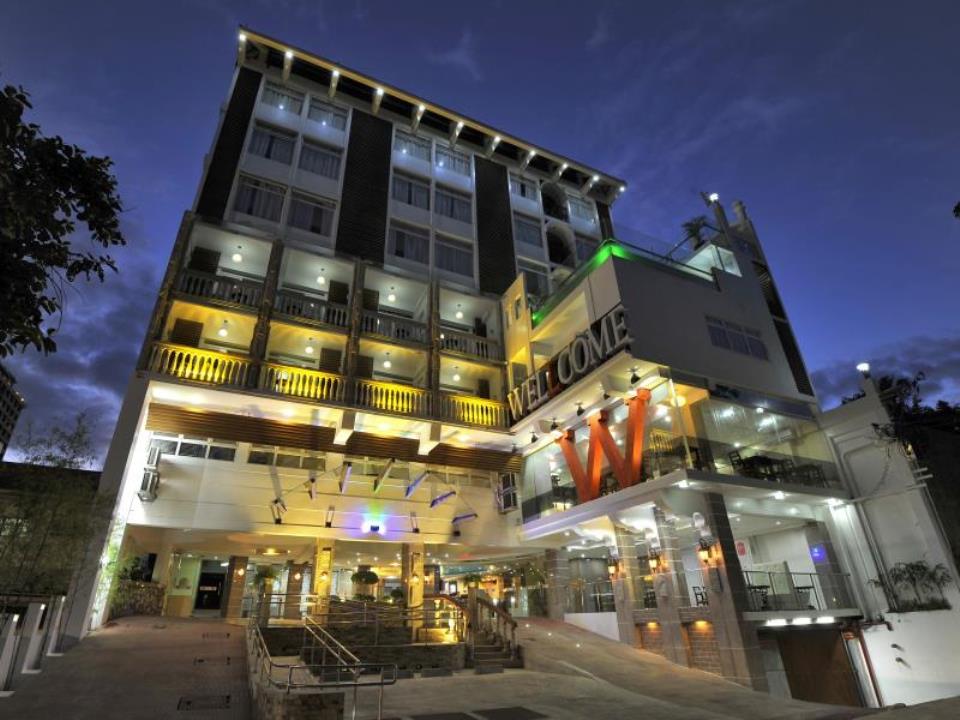 The WellCome Hotel runs a free shuttle to Ayala Mall.
A budget-friendly hotel near Ayala Mall is The Red Planet Hotel. The rooms are small but they're clean, the security is good, and there is a 7-11 store connected to the hotel.
The Red Planet Hotel is located across the street from Ayala Mall and within walking distance.
Looking for Luxury Accommodations?
If you're really looking for a nice place to stay, try the Radisson Blu Hotel or the Waterfront Cebu City Hotel and Casino.
Sight Seeing
For an afternoon adventure, go check out Magellan's Cross, Basilica del Santo Nino, and Fort San Pedro.